For a period of two years between 2013 and 2015, 33-year-old Matthew Mahoney was doing well: managing his mental illness, attending work and managing his finances and living situation with the help of a social worker and medication for the mental illness he had, by that point, struggled with for years.
But it was exactly the fact that he was doing so well that led Mahoney to be discharged from the program over his own objection, a psychiatry expert noted Friday in giving testimony for the inquest into Mahoney's March 21, 2018 death in a Windsor police shooting.
Windsor Star Headline News
Sign up to receive daily headline news from the Windsor Star, a division of Postmedia Network Inc.
By clicking on the sign up button you consent to receive the above newsletter from Postmedia Network Inc. You may unsubscribe any time by clicking on the unsubscribe link at the bottom of our emails. Postmedia Network Inc. | 365 Bloor Street East, Toronto, Ontario, M4W 3L4 | 416-383-2300
"Given those supports … (Mahoney) was focused on improvements in his life," said Dr. Arielle Salama, an expert who reviewed Mahoney's medical history and notes from his care providers to form the basis of a third-party expert report she presented the inquest Friday.
From late 2016 on, Mahoney's mental health suffered a marked a decline until his death in 2018, Salama said.
Salama, a psychiatrist and director of emergency mental health services at St. Michael's Hospital in Toronto, said Mahoney struggled with his mental illness starting with an initial incident at age 17, followed by improvement before he had more sustained contact with the mental health and legal systems beginning in his mid-20s.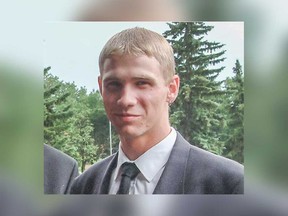 His case and diagnosis of schizophrenia, and potentially a personality disorder, were difficult to review even as an expert, Salama said: While he had paranoid thoughts about why he didn't want to take his medication — in some cases believing his doctors were trying to harm him — his concerns about medication side effects were very valid, she said.
"Side effects are a very common cause of people not wanting to stay on the medication," Salama said, noting the combination of delusion and valid concern could make it difficult to determine if a patient is legally capable of making decisions on their own behalf.  
Salama said Mahoney's discharge from the program giving him support with a social worker was a common pitfall among such programs.
"When the program ends, they're not necessarily equipped to keep that going on their own," Salama said.
The report presented to the jury Friday outlines Mahoney's history of pestering the police with nuisance calls, as well as making suicidal threats. But Salama said Mahoney's comments did not necessarily indicate a desire to end his life and could have been an attempt to seek help.
"Suicide is a very challenging item to predict," Salama said. "Many people make threats and don't follow with attempts."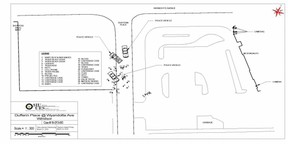 Salama also acknowledged in response to a question there hadn't been any "intermediate" warning in the months before his death that Mahoney's behaviour would escalate from verbal pestering to a physical altercation with police that day, even though he had been violent in the past.
Salama also spoke about issues of health care consent, legal capability to make health decisions, and sharing information with patients' families — noting that while they must respect patient privacy, most doctors generally do welcome receiving so-called "collateral" information from patients' loved ones about their histories and mental health circumstances.
Brenda Mahoney, Matthew's mother, spoke about the "stigma" of schizophrenia on Thursday — and Salama noted that people with the illness are more likely to be victims of violence than perpetrators.
Recommended from Editorial
The five-member jury in the inquest will, among other tasks, be asked to make recommendations to prevent similar deaths in the future. This week the jury has heard testimony from the Mahoney family about Matthew's history and their efforts to seek treatment for him, as well as the two Windsor police officers involved in Matthew's shooting death.
One recommendation Salama made would be longer and sustained support for people with mental health issues in the community.
"Schizophrenia is a lifelong illness … even in a patient receiving treatment … they could become ill again," Salama said. "That person should have longstanding accessibility to treatment."